Educational Programs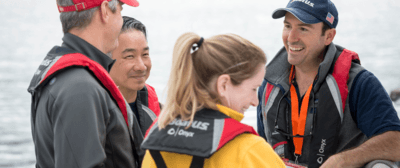 Find a Class That's a Perfect Fit for You
Increase your chances of success in fishing by understanding where your bait is in the water column at all times
View Class Details
Suggestions on picking rods, reels and how to stock your tackle box to consistently catch bass, crappie and more.
View Class Details
Two distinctly different lures that have produced BIG bass from all types of water. Learn tricks and specific techniques to
View Class Details
Angie Scott created The Woman Angler & Adventurer podcast with co-host Barb Carey out of her passion for fishing and
View Class Details
Instructors:
Captain Angie Scott & Captain Barb Carey
A simplified system for finding fish on any waters, any season and putting together a pattern for landing bass.
View Class Details